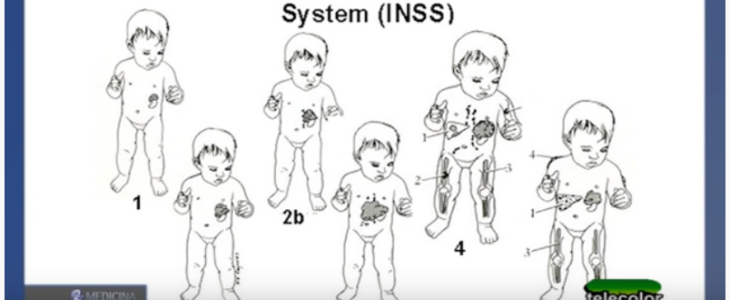 Nel presente video Chiara Delogu dell'emittente Cremonese Telecolor ha raccolto la testimonianza di Paolo Ligioi paziente (di nove mesi, all'epoca, era il 31 Dicembre 1998) del Prof. Luigi Di Bella.
Il caso è stato pubblicato ed è presente nella banca dati mondiale (nel titolo il link a Pubmed): Complete objective response of neuroblastoma to biological treatment.
Gli interessati troveranno la pubblicazione – liberamente scaricabile – subito in basso alla testimonianza alla quale ora si da spazio.
---
NOTA: Il visualizzatore PDF integrato si affida a risorse esterne – nello specifico a Google Docs Viewer – pertanto se non si dovesse visualizzare il documento pdf non è colpa nostra o di un malfunzionamento del sito. In genere in questi casi è sufficiente rilanciare la pagina per vedere apparire i documenti. Ad ogni modo è sempre possibile scaricare il documento in questione sul proprio computer cliccando sul link Download [Dim. File] riportato sotto ogni documento PDF.
---